Obama Scholars Program Leadership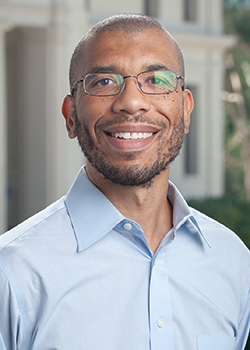 Ryan Preston-Roedder is the Obama Scholars Program faculty advisor and an associate professor of philosophy. Before joining the Oxy Philosophy Department in 2017, he taught at the University of North Carolina at Chapel Hill, was a Martin Luther King, Jr. Visiting Scholar at MIT, and held a Faculty Fellowship at the Safra Center for Ethics at Harvard. Ryan specializes in moral and political philosophy, moral psychology, and philosophy of religion. His recent publications consider ways in which faith, trust, and other attitudes draw us into valuable forms of community with other people. His current research explores meaning in life and the problem of the absurd, the nature and significance of the religious outlook, and the moral and political significance of love.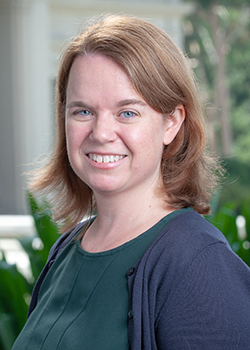 Jennifer Locke is the Obama Scholars Program administrator and Occidental's director of national and international fellowships. She joined Oxy in 2018 after more than five years as the assistant director of fellowships and career advisement at Pomona College. Jennifer has a Ph.D. in English from UC Irvine, following her undergraduate study at Pomona, where she majored in English and music. An active member of the National Association of Fellowships Advisors, she has presented on topics ranging from assessment practices, effective recruitment and advising for fellowships and awards, and retaining first-generation students in the fellowships process.