Occidental established the Barack Obama Scholars Program September 2018 to honor President Barack Obama's work and inspire young leaders to engage themselves in pressing social issues.
Obama attended Occidental College for two years from 1979–1981 and credits Occidental as the place where he found his political voice and understanding of the power of public service. The Scholars Program was originally planned to be introduced while Obama was in his second term, but Obama requested to delay the program until the next administration, according to the program's website. The Obama Scholars Program committee intends for the number of scholars to vary each year depending on finances and the applicant pool. Two students from the class of 2022 were granted the scholarship this year: Sherin Aboobucker (first year) and Noa Richard (first year).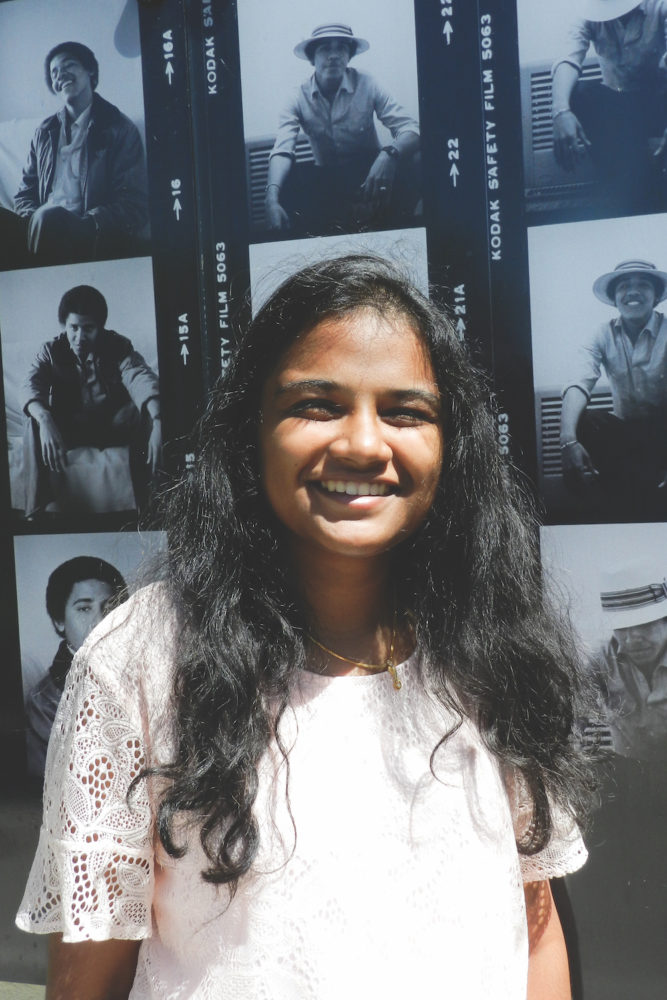 Left: Sherin Aboobucker (first year) outside of Haines Hall at Occidental College in Los Angeles, on Friday, Sept. 14, 2018. Miaja Lemieux/The Occidental
The Obama Scholars Program is a four-year full-ride scholarship to enroll full time at Occidental. A set of summer workshops and postgraduate experiences are planned by the Obama Scholars Program Committee with the intent of supporting the scholars in their public service. The details of the speakers and specific programs are not finalized, but former Obama administration officials, local Los Angeles politicians and Occidental alumni with experience in public service will be involved, according to the official program press release.
"I am incredibly excited for the seminar taught by a philosophy professor and to have the opportunity to interact with these influential speakers and public figures," Richard said.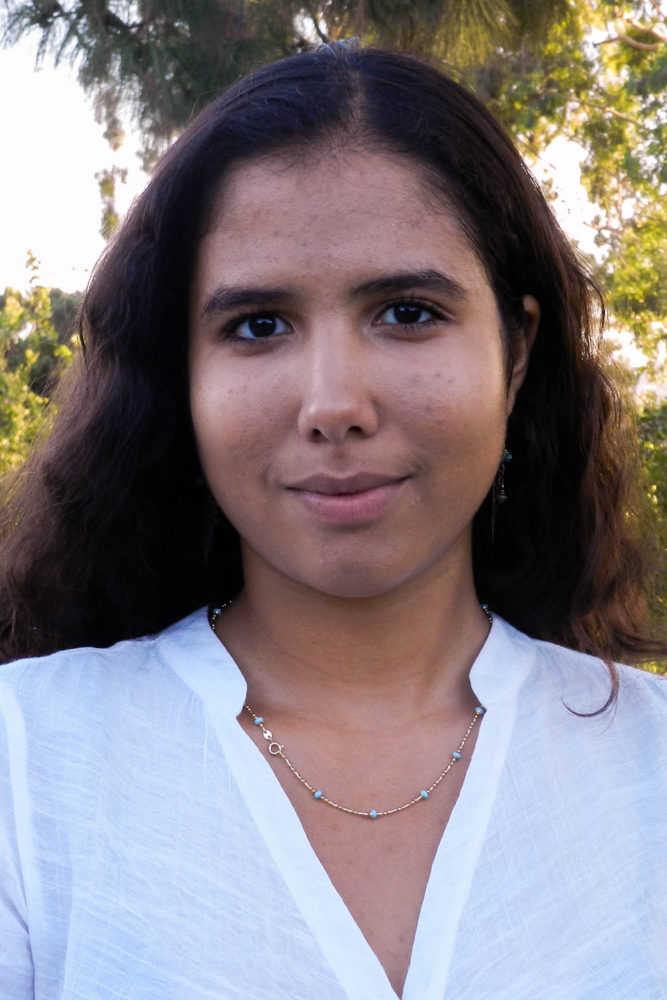 Right: Noa Richard (first year) at Occidental College in Los Angeles, on Friday, Sept. 14, 2018. Miaja Lemieux/The Occidental
People from both inside and outside of Occidental make up the Obama Scholars Program Committee, which is responsible for identifying candidates for the program. Members include Vice President of Enrollment Vince Cuseo, President Jonathan Veitch, Dean of Students Wendy Sternberg and philosophy professor Ryan Preston-Roedder. In addition, various Occidental alumni serve as mentors to the committee, according to Cuseo.
"The Scholars Program needed to be blessed by [President Obama] and, of course, others were deeply involved like trustees and the president of the college," Cuseo said.
According to Cuseo, any student applying to Occidental is considered for the scholarship and no additional application is required. Cuseo said that students were measured not just by their academics, but by their visible efforts to look beyond themselves and serve others.
"These are students with exceptional academic credentials along with significant involvement outside of the classroom in things that we felt were consistent with the definition of Obama scholars," Cuseo said.
Both Aboobucker and Richard believe that their senior year research and work with underprivileged communities contributed significantly to their selection as scholars. They focused their research on women's gender quotas and Syrian refugees, respectively. According to Aboobucker, the Obama Scholars program supports the students in researching and understanding their own versions of the public good.
"We want them to define public good for themselves, whether that means internships, postgraduate research, etc. They don't have to become a politician or a medical profession[al] to be a successful scholar," Cuseo said.
According to Cuseo, the committee initially chose 40 applicants who they believed could be successful as Obama Program Scholars. They then narrowed down the selection pool from 40 to 15 applicants, whom they then asked to submit an essay on the meaning of the public good. Not all of the selected 15 students chose to respond to the essay request. The committee finally chose four students to offer the Obama Scholars Program scholarship to. Aboobucker and Richard accepted, while two prospective students declined.
"We would love to offer more than the two that enrolled this current year," Cuseo said. "We would like to have a slightly larger critical mass of Obama scholars on campus. We might make a few minor tweaks, but I expect it will be the same process in the following years."
Richard said that one reason the Program Committee nominated her for the scholarship could be the documentary she filmed in her hometown of Miami during Fall 2017, which profiled refugee women from Syria and their migration process to New York and Miami.
"I became a documentarian of a group called the Syrian Supper Club, a movement of hearing the stories of Syrian women over food in local homes," Richard said. "I listened to these stories of [the] intense psychological process it took to come here."
Both Aboobucker and Richard are looking forward to an interdisciplinary public service seminar planned for this year, taught by Preston-Roedder. Public service officials, as well as past alumni, will be brought in to speak to the seminar students. The speakers are intended to help the scholars establish contacts for internships and professions in a range of job fields, according to the program's website.
"Robert Redford's son [James Redford] was interested in seeing my documentary, and they already put me into contact with him," Richard said.
Aboobucker said she was interested in community outreach and engagement in low-income areas near her home in Arizona. She did her first research project on international women's rights and gender quotas in 2017.
"I teamed up with a professor to do research about gender quotas and figure out how we can get more women into politics this next election season," Aboobucker said.
Aboobucker hopes to continue the work that she started last year with local organizations and non-profits focused on gender discrimination.
"The problem with women's participation is a lot more prominent in the United States than other countries that I was studying because [other countries] already have gender quotas in place," Aboobucker said.
Aboobucker and Richard agree with Cuseo about the goal of the program in that it gives them the freedom to pursue what they're passionate about.
"They're truly just interested in helping Sherin and [me] do whatever we dream of doing and that's incredibly freeing," Richard said.
Aboobucker said she encourages high school seniors applying to Occidental not to set their eyes on getting a certain scholarship or award, but instead to find something that they love and follow it.
"A school like Occidental will appreciate your passion and drive to create change more than your ability to get perfect grades or stellar recommendations," Aboobucker said.
*Noa Richard is a videographer for The Occidental.
Photo credit: Miaja Lemieux/The Occidental