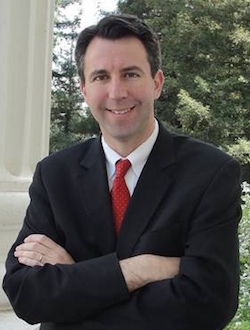 Hector
De La Torre
Occidental College Class of 1989
Hector De La Torre is Chair of the board of directors at L.A. Care, the largest public health plan in America.
He was executive director of the Transamerica Center for Health Studies, a national nonprofit focused on healthcare education. As a member of the California State Assembly representing the 50th District in southeast Los Angeles County from 2004 to 2010, De La Torre took a leadership role on healthcare and good governance. Prior to serving in the Assembly, he served eight years on the city council of his native city of South Gate, including two years as mayor. He is largely credited for leading South Gate residents in a grassroots campaign to recall corrupt elected officials, stabilize the city's financial condition and rebuild public trust.
In addition to his degree in Diplomacy and World Affairs from Occidental, De La Torre attended the Elliot School of International Affairs at George Washington University. He is a member of the Occidental College Board of Trustees, and a state Assembly appointee to the California Air Resources Board.