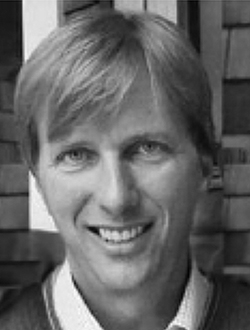 Mr.
Ian
McKinnon
Occidental College Class of 1989
Ian McKinnon is the Founding Partner of Sandia Holdings, LLC ("Sandia"). Located in Greenwich, Connecticut, Sandia is the primary investment vehicle for the McKinnon family and related entities. Prior to starting Sandia, Ian spent nearly twenty years at Ziff Brothers Investments ("ZBI"), from which he retired as a Managing Partner. Prior to joining ZBI, Ian was a consultant with Bain & Company and an investment banking analyst with Merrill Lynch & Co. Ian received an MBA from Harvard Business School as a Baker Scholar, and graduated summa cum laude from Occidental College with a BA in Public Policy. He was also a finalist for both the Rhodes and Marshall scholarships.
Ian is one of the founding partners of TEAM8, a sports management company. In addition to representing athletes in various sports, TEAM8 recently spearheaded the creation of the Laver Cup, which is the tennis version of golf's Ryder Cup. Ian serves on the boards of several non-profit entities including the Santa Fe Institute, the Albuquerque Academy, and the Brunswick School, where he chairs the Investment Committee. Ian also serves on several Advisory Boards, including HighVista Parters, a Boston asset management firm, and the McKinnon Center for Global Affairs and the Barack Obama Scholars Program, both at Occidental College. He enjoys teaching, and has been a guest lecturer on investment topics for many years at Columbia Business School and the University of Virginia's McIntire School of Commerce.